Festivals
Every festival is not only a fun day to celebrate, but also an important lesson in culture, history and tradition. Be it lighting of diyas on Diwali, playing Secret Santa on Christmas or wishing Eid Mubaraque on Eid, the staff and the students delightfully take part in all the festivities and try learn the origin of that festival.
Celebrating Special Days
Students in their school age are at their blossoming stage. This is the right time to make them understand the beauty of the nation, nature , world and relations.
We celebrate Independence Day for spreading the feeling of patriotism for their nation make them get closer to their country, their people and become a responsible citizens.
We celebrate Mother's day, Father's day, Grandparents' day, Teacher's day, Friendship day to make them cherish and respect these beautiful bonds in their lives
We celebrate Women's day, Nature's day, Labour day that helps creates a sense of responsibility that helps them become a great global citizen to create a better world.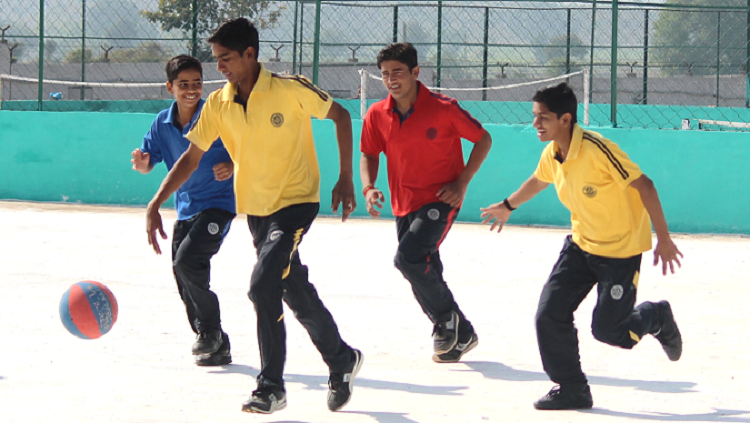 Exposing children to newer experiences will arouse their curiosity about the world around them. Hence we give them opportunities to encounter things they only get to read about so that they feel encouraged to explore and learn more about what lies beyond the four walls of the school and home, and gain confidence to take on the world
We invite people from various fields to interact with our children. They could be Entrepreneurs, Farmers, Police, Politicians, Lawyers, Mill workers, Gardeners, Artists, Home Makers, Shop Keepers, Cleaners or the Bus drivers. Exposing children to various kind of fields, professions, life styles and people help them value the society as a whole. This gives them wide experience of various fields at a very early age. This is one of the steps that we are taking for help them explore their inner selves for knowing what they really are passionate about.